Our worship service begins at 9:30am with Children's Ministry running at the same time. Our nursery is lovingly staffed and always available for infants and toddlers.
Christmas Eve is Monday, December 24th. We will have our services at 5:00pm and 7:00pm with carols, candles, cookies, and cider. Come and join us! Nursery will be provided at the 5pm service.
GriefShare is a special weekly seminar and support group designed to help your life after losing a loved one. If you have lost a loved one or know someone who has, let them know about this group. It will be meeting every Monday evening from 5:30 to 7:00pm. We will meet at the Singletree Community Center at 1010 Berry Creek Rd in Edwards starting January 7th. For more information contact Pastor Jason at jason.gracioussaviorchurch@gmail.com or register online at https://www.griefshare.org/findagroup.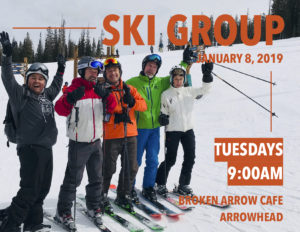 Ski Group – Like to ski? Come join us on Tuesdays at 9:00am at Broken Arrow Cafe in Arrowhead.
Click on the link for our weekly newsletter.
If you would like to receive our weekly newsletter, send your email to gracioussaviorchurch@gmail.com.