Our worship service begins at 9:30am with Children's Ministry running at the same time. Our nursery is lovingly staffed and always available for infants and toddlers.
Yoga Fundraiser- Come to the church on Saturday, March 30th at 11:00 for a Yoga Session with Cheryl Goldberg. Live Christian music will accompany the session. All donations will go to support the Gracious Savior Mission Fund. For more information, contact Ann at 970-390-4250.
Lenten Prayer Group – Thursdays during Lent, we will be gathering to pray starting on March 14th. We will meet at church at 6:00pm. Bev Christiansan will be leading this prayer time. This is for anyone who needs prayer, or anyone who wants to be a prayer warrior.
GriefShare is a special weekly seminar and support group designed to help your life after losing a loved one. If you have lost a loved one or know someone who has, let them know about this group. It will be meeting every Monday evening from 5:30 to 7:00pm. We will meet at the Singletree Community Center at 1010 Berry Creek Rd in Edwards starting January 7th. For more information contact Pastor Jason at jason.gracioussaviorchurch@gmail.com or register online at https://www.griefshare.org/findagroup.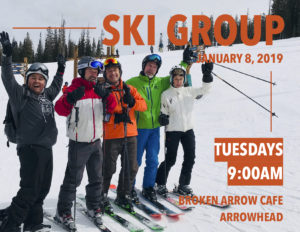 Ski Group – Like to ski? Come join us on Tuesdays at 9:00am at Broken Arrow Cafe in Arrowhead.
Click on the link for our weekly newsletter.
If you would like to receive our weekly newsletter, send your email to gracioussaviorchurch@gmail.com.