Worship
Our worship service begins at 9:30am with Children's Ministry running at the same time. Our nursery is lovingly staffed and always available for infants and toddlers.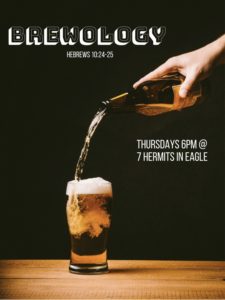 Brewology – Come join Matt for beer, community, and spiritual conversation every Thursday evening during the summer. We will be visiting different breweries so the location will vary. First gathering is June 7th at the 7 Hermits in Eagle at 6pm. Anyone over the age of 21 is invited. Contact Matt for more information.
Click on the link for our weekly newsletter.
If you would like to receive our weekly newsletter, send your email to gracioussaviorchurch@gmail.com.