Worship
Our worship service begins at 9:30am with Children's Ministry running at the same time. Our nursery is lovingly staffed and always available for infants and toddlers.

Click on the link and fill out the form. We will contact you with more information about sports camp.
Click on the button to pay the registration fee online ahead of time.
Pastor Jason will be leading a class for anyone who would like to become a member of Gracious Savior or who is curious and would like to learn more about the Bible and Christianity starting on Sunday, May 20. There will be an additional meeting on Wednesdays at 6 pm starting May 23.

On Sunday, July 1st at 9:30am we will be having some summer fun. Beach balls, flippers, kiddy pools, and hawaiian shirts are all in the plan. The congregation is invited to join us after the service for ice cream sundaes.


High School Camping Retreat – High Schoolers! Save the date! We are going camping June 15 & 16. More details to come! Contact Matt if you are interested.

Nottingham Lake – All High Schoolers and Middleschoolers are invited to Nottingham Lake on Wednesday, June 6 from 3 to 6 pm. We will be enjoying some lake activities, games, and food. The cost of 15$ covers everything. Contact Matt if you will be there.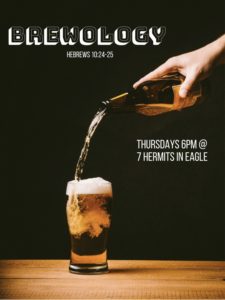 Brewology – Come join Matt for beer, community, and spiritual conversation every Thursday evening during the summer. We will be visiting different breweries so the location will vary. First gathering is June 7th at the 7 Hermits in Eagle at 6pm. Anyone over the age of 21 is invited. Contact Matt for more information.
Click on the link for our weekly newsletter.
If you would like to receive our weekly newsletter, send your email to gracioussaviorchurch@gmail.com.