We will start our indoor worship services on Sunday, October 4 at 9:30am

.

Per the Eagle County Health Order, masks will be required when we are indoors. Thank you in advance for being flexible and understanding on this issue too. We do this for those who have health challenges or caring for those who are at higher risk.
Josh has produced a great video with instructions on how we will be gathering indoors for worship. Please check it out here. It's a pretty fun video.
Here's the plan for on-site worship services as we gather indoors staring October 4th!
* Wearing masks is required indoors.
* We will keep 6ft apart from folks we don't live with.
* We will have ample amounts of hand sanitizer for you.
* Please stay home if you are not feeling well.
* Please consider staying home if you are in at-risk category. We are happy to keep serving you at your home with the Lord's Supper, meals, anything we can do for you.
For pastoral care and the Lord's Supper, please email Pastor Jason (jason.gracioussaviorchurch@gmail.com)
GriefShare is a special weekly seminar and support group designed to help your life after losing a loved one. If you have lost a loved one or know someone who has, let them know about this group. It will be meeting every Monday evening from 5:30 to 7:00pm. We will meet Gracious Savior Church starting January 18th. For more information contact Pastor Jason at jason.gracioussaviorchurch@gmail.com
Do you need prayer? We would love to pray for you. Send your email to prayer.gracioussaviorchurch@gmail.com. All prayer requests are considered private unless you specify otherwise.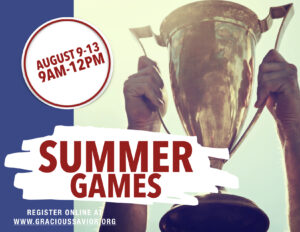 If you would like to receive our weekly newsletter, send your email to gracioussaviorchurch@gmail.com.